SIFA is part of the SimplyBiz Group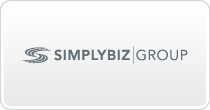 SIFA Limited is part of The SimplyBiz Group , which provides compliance and business support services to 2,600 financial advisory firms directly regulated by the FCA, incorporating 6,000 plus individual advisers. As such, the SimplyBiz Group represents a significant proportion of all FCA regulated firms and the financial advice sector as a whole. In addition, through its not for-profit New Model Business Academy (NMBA), the Group provides information, education and training support to several thousand advisers who are not users of its commercial support services.
The Group's strong foundations are built upon the cornerstones of excellent customer service, high quality propositions, the most skilled and specialist staff in the industry and an insight into the operations and needs of the individual professionals and businesses which it serves.
Employing over 400 highly skilled and professional staff, the Group offers very valuable support to its significant membership base.